Dr. Frances Baines, M.A., Vet.M.B., M.R.C.V.S,. is the world's foremost authority in the field of visible and UV light for reptiles. She is an advisor to many prestigious associations, such as the Reptile and Amphibian Working Group of the British and Irish Association of Zoos and Aquariums. You can visit her website for more detailed information here: http://www.uvguide.co.uk/


Dr. Baines recently published her most comprehensive article ever on the subject of proper UV levels for reptiles. The piece is entitled "An In-Depth Look At UV Light And Its Proper Use With Reptiles," available in the January / February 2017 issue of REPTILES Magazine. Her article highlights some new findings from recent research, including the role of UVB in the creation of vitamin D3 in reptiles, as well as how both professional and consumer reptile owners can determine the proper amount of UV for their animals' needs.


Throughout this important article, Dr. Baines uses the Solarmeter Model 6.5 as the gold standard for highly accurate UV Index measurement required in veterinary applications. The Model 6.5 is especially adept in measuring UV irradiance in wavelengths that are most closely associated with vitamin D3 synthesis.


To learn more about any of our devices, please browse our site, give us a call at 215-517-8700, or send us an email at info@solarmeter.com.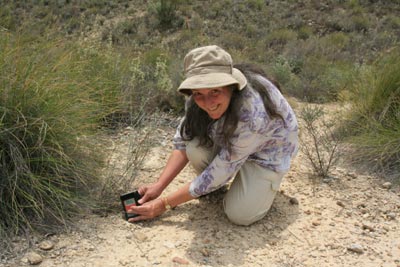 Dr. Frances M. Baines takes measurements in the field using the Solarmeter Model 6.5 UV Index Meter